Cricket enthusiasts around the globe are eagerly anticipating the upcoming International Cricket Council (ICC) tournaments set to be hosted by India. With a rich cricketing history, passionate fans, and state-of-the-art facilities, India is poised to deliver a tournament that promises both sporting excellence and memorable moments.
The tournaments are set to unfold across some of India's most iconic cricketing venues. From the historic Eden Gardens in Kolkata to the modern marvel of Sardar Vallabhbhai Patel Stadium in Ahmedabad, each ground tells a story of cricketing excellence. The combination of traditional and contemporary stadiums ensures a diverse and exciting backdrop for the competition.
Some of the major ICC tournaments that India has hosted in the past.
Cricket World Cup:

1987 (Co-hosted with Pakistan)
1996 (Co-hosted with Pakistan and Sri Lanka)
2011 (Co-hosted with Bangladesh and Sri Lanka)
2023

ICC Champions Trophy:
ICC T20 World Cup:

2016 (Originally scheduled to be held in India, but some matches were moved to other venues due to logistical reasons)
2021 (in UAE)
Upcoming ICC Events in India
1.  T20 World Cup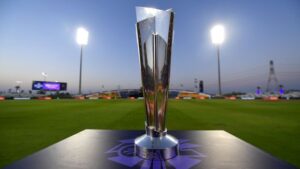 BCCI is all set to host the ICC Men's T20 World Cup 2026 along with Bangladesh. India has just hosted 1 T20 World Cup and other was played in UAE while Bangladesh has also hosted just one T20 World Cup.
2. Champions Trophy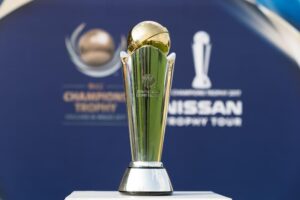 India has been given the responsibility to host the Champions Trophy 2029 . This will consecutive second Champions Trophy which will be hosted in Asia. Champions Trophy 2026 will be hosted by Pakistan, as of now but India's boycott will surely affect the change in venues.
3. ICC Men's Cricket World Cup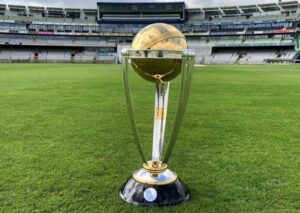 India once again  will host ICC World Cup in 2031 after 2023. It will be fifth time when the Cricket World Cup will be hosted by India. It will be a action pack tournament once again and lots of ICC events have been scheduled in India.
the ICC tournament hosted by India is poised to be a cricketing spectacle of epic proportions. With a perfect blend of passionate fans, world-class venues, and fierce competition, the event promises to leave an indelible mark on the cricketing landscape. As the cricketing world turns its attention to India, anticipation is high for a tournament that will not only showcase sporting excellence but also celebrate the spirit of cricket.