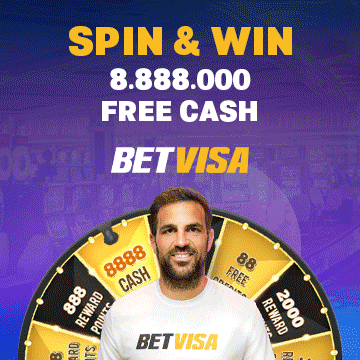 International Cricketers on the BIG SCREEN, ever wondered? Well it had happened not once or twice but a many times and henceforth we bring today the best 5 Collection upon the same.
Cricketers look smart when they are on a cricket field but look more smarter when acting. Many cricketers have tried their hand in movies. Today we are going to look after 5 international cricketers who have done acting in movies.
Here are 5 Most Famous which also starred the International Cricketers
Brett Lee (UnIndian)
Brett Lee was always keen to work for the entertainment industry. In his early days, he used to play guitar for the six and out band. He was also the part of a music video in 2006 alongside with Asha Bhosle. After his retirement he featured in a film named, UnIndian in 2015. The genre of the film is romantic comedy. The story is about young Australian mother of Indian Origin, Meera ,who is forced by her parents to get settled with an Australian man after her divorce. She falls in love with Will, a teacher who teaches Australian English to the the migrants.
The character of the Will is played by the Australian fast bowler Brett Lee. He is is charismatic and charming and also as performed Bollywood dance and song sequence. We hope to see his innocent smile once again on the big screen.
Mohsin Khan (Sathi)
Mohsin Khan is a former Pakistani opener and he has played 48 test matches in his 15 year career. This international cricketer has also acted as a chief selector of Pakistan in 2010 and was the interim head coach of Pakistan team for a short period of time. He married to an Indian actor Reena Roy in 1983. He made his Bollywood debut in the film Sathi in 1991. Reacted alongside with Anupam Kher and Paresh Rawal. Hathi was a hit film at the box office and made a total collection of about 9.5 crore.
Mohsin Khan has played the role of Amar and he is the brother of Suraj who was the protagonist of the story. Mohsin Khan has played a role of a soft hearted person and he hands up saving the life of his brother.
Ajay Jadeja (khel)
Ajay Jadeja a very talented Indian middle order batsman was banned for a period of five year. He was alleged with the charges of match fixing. Ajay Jadeja acted in a movie name Khel alongside with Sunny Deol and Sunil Shetty. He played the role of Rohan.  He was framed for murder. The movie was poorly reviewed at the box office.
To know more about International Cricketers, Follow Us Here
Vinod Kambli (Annarth)
After a healthy start to the international career, Kambli was out of Indian team contention in the early 2000. This international cricketer performed in a crime thriller movie named, Annarth in 2002. He played his role alongside with Sunil Shetty and Sanjay Dutt. He played the role of bhandia who was a member of a criminal gang. He also performed some action scenes in the movie.
For Interesting and Unique Information connect with us on YouTube Here 
Sandeep Patil and Syed Kirmani (Kabhi Anjani The)
After the Epic 1983 World Cup win cricket became more popular in India then Bollywood. In 1985 director Vijay Singh cast to International cricketers who were the part of 1983 World Cup winning team in his movie Kabhi Anjani  The movie was the romantic drama. Sandeep Patil played the role of Sandeep who was a cricketer and falls in love with the daughter of an industrialist while Syed Kirmani made a cameo role as a underworld don hire to rough up the cricketer by his Rivals.
They both engage in a fighting scene.10 year old, Sachin Tendulkar was also the part of the film. Sandeep Patil said in an interview that Sachin Tendulkar was one of the kid who had been asked to be the part of cricket practice scene in the movie. The movie was very successful at the box office but was poorly we reviewed by audience. Both the International cricketers fail to return to the big screen while Sandeep Patil's son is ready to play the role of his father in the movie "83".
Conclusion : We have find out only 9 Richest Women Cricketers from our source dat, as soon as we get any update we will surely update here. Cheers! Keep loving Cricketkeeda.
Also Read : Top-10 Handsome Cricketers in International Cricket