The  ICC Men's Cricket World Cup 2023 Qualifier will be the 12th edition of the Cricket World Cup Qualifier. It is scheduled to kick start from 18 June and will finish on 9 July 2023 in Zimbabwe. It is the culmination of the ICC Men's Cricket World Cup qualification process and will decide the final two teams for the World Cup 2023.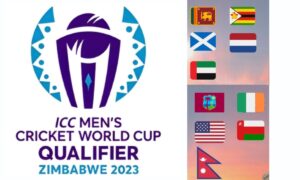 In July 2020, Zimbabwe cricket announced their intentions to host the qualifier. Zimbabwe had hosted the previous qualification tournament, in March 2018. In December 2020, Zimbabwe were confirmed as the hosts of the tournament.
The tournament features ten teams; the bottom five teams from the 2020–23 World Cup Super League, the top three teams from the 2019–23 World Cup League 2, and the top two teams from the 2023 World Cup Qualifier playoff.
The top two sides from this qualifier will be awarded a spot in the 2023 Cricket World Cup. Originally, it was intended that the top ranked team in the CWC League 2 (Scotland) could be promoted to the next Super League at the expense of the 13th ranked Super League team (Netherlands); but only if the League 2 winner finished as the higher of the two in this tournament. The team ranked lower would then have played in the next edition of League. However, in November 2021 the ICC announced that there would not be a second edition of the Super League.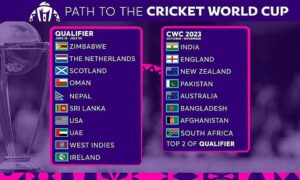 The draw for the group stage was announced on 18 May 2023, with Group A to be played in Harare and Group B in Bulawayo. As with the past two qualifier tournaments, the top three teams in each group will advance to the Super Sixes Stage. There will be 10 teams participating and total of 34 matches will be played.