Regaining the legacy of Sri Lanka and West Indies cricket teams requires a multi-faceted approach.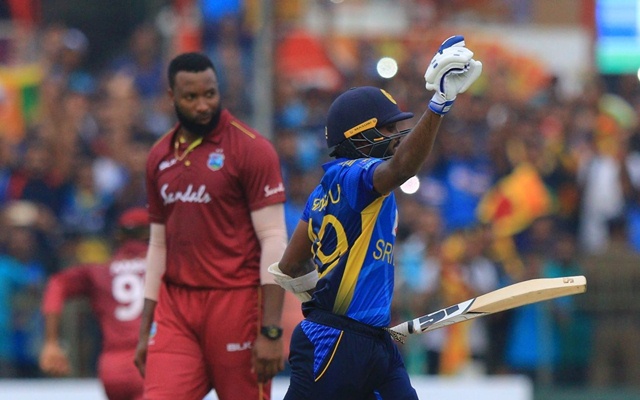 Subscribe to our official youtube
Here are five key steps they can take:
Strengthening player remuneration: Offering competitive salaries and benefits is crucial to ensure players prioritize representing their country. By providing attractive financial incentives, cricket boards can motivate players to commit to national duties and discourage them from opting for lucrative T20 leagues. This step also helps retain top talent and prevent player drain.
Focusing on domestic cricket: Developing a strong domestic cricket structure is vital for nurturing and identifying talent. Emphasizing the quality and competitiveness of domestic leagues will enable the discovery of promising players. Investing in infrastructure, coaching, and player development programs will help raise the standard of domestic cricket, which will ultimately benefit the national team.
Organizing 'A' tours and development programs: Arranging regular 'A' tours and development programs will provide opportunities for young players to gain exposure, experience, and hone their skills. This will help build a strong bench strength, ensuring that there is a pool of talented players ready to step in when needed. These tours can also help identify and groom future national team players.
Engaging past greats: Hiring former cricketing legends as coaches, mentors, or advisors can provide invaluable guidance and expertise to the current players. The experience and knowledge of these individuals can greatly benefit the team, both in terms of skill development and instilling a winning mentality. Their presence can inspire the current generation and create a stronger connection to the team's rich history and legacy.
Establishing transparency and communication: Foster a transparent and effective communication system between the cricket board, selectors, coaching staff, and players. Clear communication channels and policies will ensure that players understand their roles, expectations, and selection criteria. Open dialogue can help address concerns, provide feedback, and create a sense of unity within the team. Additionally, transparent governance and decision-making processes within the cricket board will enhance trust and accountability.
Implementing these steps will require a long-term commitment from the cricket boards, players, coaches, and administrators. It is essential to prioritize the development of talent, strengthen the cricketing infrastructure, and foster a positive and supportive environment for players. By focusing on these aspects, Sri Lanka and West Indies cricket teams can work towards regaining their legacy and achieving sustained success in international cricket.