Over the years, we have seen a lot of cricketer who not only play well but also look good. There have been several instances where cricketers have bagged modeling gigs as well as sponsorship deals owing to their good looks. As cricketers are roll models and icons, many of them work on their fashion sense and ensure they are style icons as well.
India has seen many handsome cricketers in the recent past. There are many cricketers who are so good looking that they can even get a chance to feature in a Bollywood movie sometime in the near future.
Today we shall be taking a look at 5 handsome Indian cricketers who can try their luck in Bollywood movie after retirement.
Wait! Have you check out our Instagram Page yet? If not check that out

here!
1) Virat Kohli
Is any list about handsome cricketers even complete without Virat Kohli? We think not. Kohli is one of the most handsome Indian cricketer and it would be safe to say that he is also one of the most handsome Indian man right now. The Indian captain has already bagged several sponsorship deals and brand endorsement owing to his good looks. Besides, he hit married to a Bollywood actress. Thus, it won't be surprising if Kohli does end up joining Bollywood after he retires from cricket.
2) KL Rahul
Arguably one of the most handsome cricketers currently, KL Rahul is a style icon. He has already gained a huge female fan following in such a short span of time. According to the recent rumors, he too is dating a Bollywood actress. Many of his fans even compare him with various Indian actors. Thus there is a huge possibility of seeing KL Rahul in Bollywood after he retires from cricket. Besides, his tattoos already give us a Dwyane "The Rock" Johnson vibes, hence KL Rahul can always choose this path once he announces his retirement.
3) Manish Pandey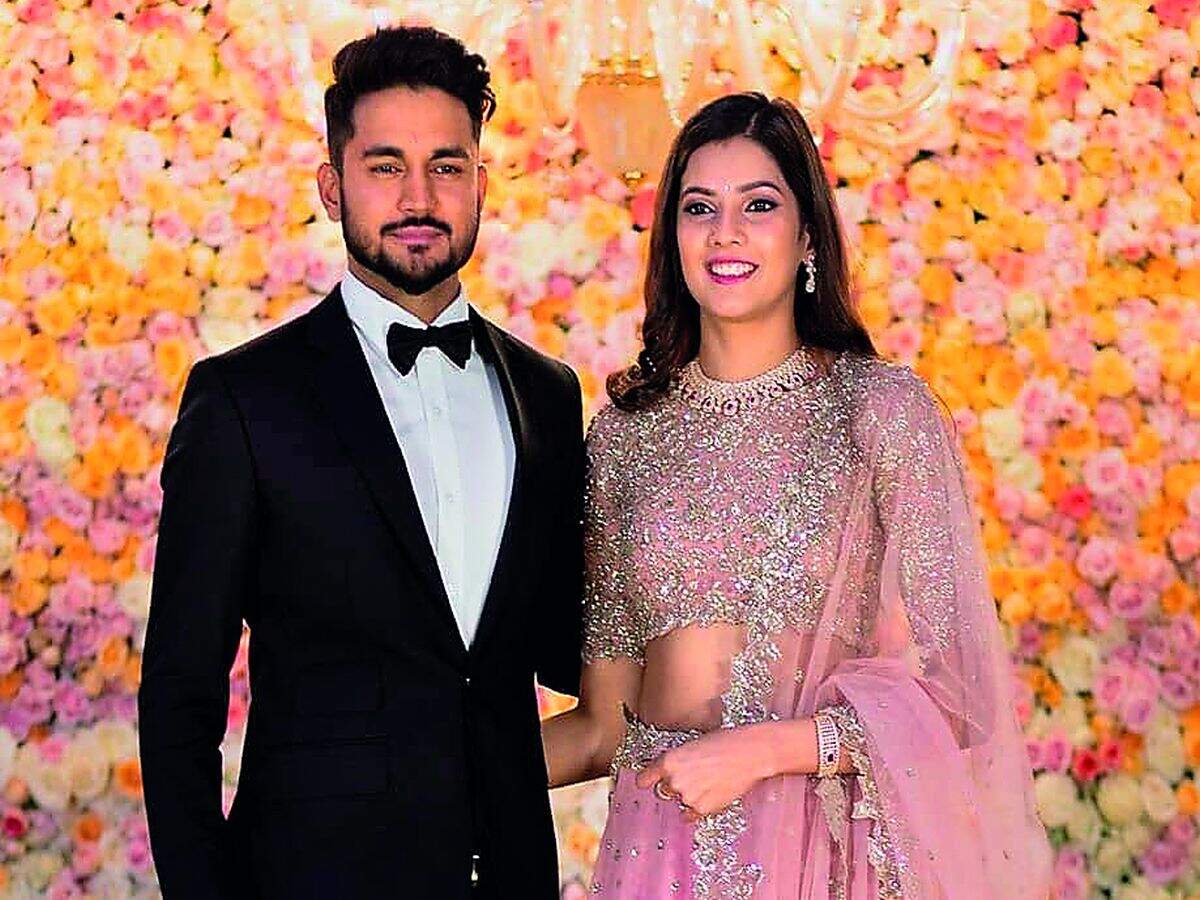 Manish Pandey has always been appreciated for his good looks. When he first made his international debut, it looked as if a South Indian actor left acting and started to become a cricketer. Despite his inconsistent run as a batsman in the highest level, he has always grabbed the headlines for his looks. His style and clothing choices is what makes him so desirable among the ladies. Manish Pandey has already been offered a lot of sponsors deals and one could safety presume that he can always switch his career and turn into an actor, just incase he feels like he has had enough of cricket.
4) Hardik Pandya:
Hardik Pandya grabbed headlines for his style. Even when he wasn't on the field, he ensured that he was always in the news whenever he posted his photo on social media or when the paparazzi caught him while he was travelling. Hardik Pandya has managed to gain a huge female fan following over the years. He married a Bollywood model as well. His hairstyle is another thing which manages to grab the headlines more often than not. With his influence and looks, he can definitely become a Bollywood actor after he retires from all forms of cricket.
5) Shreyas Iyer
Now this was a relatively upopular pick. However, those who have seen Shreyas Iyer would know how dashing he truly. Shreyas Iyer wasn't on all social media platforms untill recently. It was only now that he has been regular on Twitter as well. However he has a lot of followers on Twitter as well as Instagram because of his good looks. Iyer is still young but in the future, he can always consider becoming a Bollywood actor whenever he does retire from all forms of cricket.
Also Read : The future captains of Indian Cricket